If you have ever traveled through Japan using a public transportation system, you know how remarkable our system is. It is clean, fast, comfortable and most of all, punctual. When you travel by car, you have the freedom to stop anytime you wish to rest or to eat something en route to your destination, if you don't mind the traffic. But who wants to get stuck in a traffic, at packed parking lot at rest areas on highways and in long lines at restaurants? Avoid all that and ride a long distance train. You will surely discover the beauty of travelling through Japan. And when you travel, what do you think is most important? FOOD. Whenever you go on a trip by train, you would want to pick up something to eat. "Eki" means "station", and 'bento' is a packed lunch in Japanese. Put these two words together and you have "EKIBEN". Every major station has their own original local ekiben to add an extra touch to a trip: Business trip, a day trip, family trip, it does not matter. There is nothing better than a long distance train ride if you want to eat delicious ekiben while you are traveling.
As soon as trains were introduced in Japan in the late 19th century, something else was introduced. Local shops started to sell bento boxes at stations. The first ekiben was sold at Utsunomiya Station in Tochigi Prefecture. Can you guess why Utsunomiya Station was the first station to sell ekiben? When you travel long distance by train from Tokyo Station, you most likely would like to leave in the morning. When you leave Tokyo Station, let's say, at 9:00 a.m., back in the day it took about three hours to reach Utsunomiya. It was lunch time when you reach Utsunomiya and that is why they started to sell lunch boxes at that station for the travelers. Now it only takes a bit short of an hour from Tokyo to Utsunomia, by the way.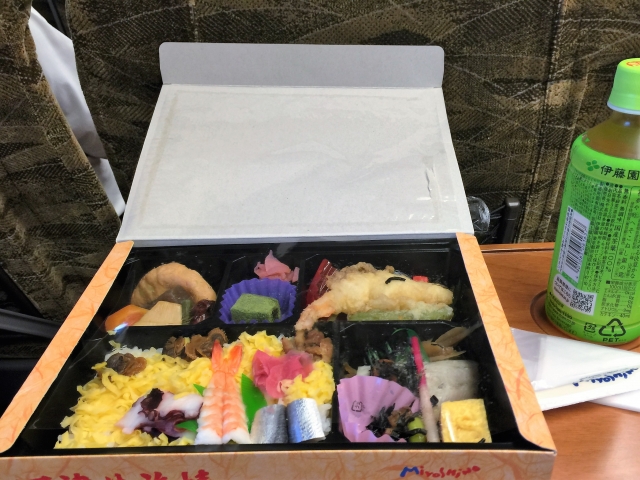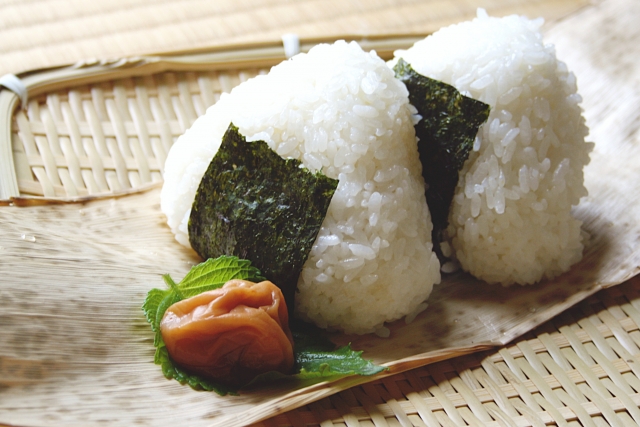 It did not take long for other stations to start selling ekiben of their own. What began with a simple package of rice balls has grown into a large industry. In earlier days, ekiben was loaded onto a wagon and the sales ladies strolled up and down the platform to sell them to the travelers on train. Whoever wanted to buy ekiben would shout out from the train window for one and transaction was done through the train windows. You cannot see this sight of selling ekiben at stations anymore due to safety reasons. Many of the train windows won't even open anymore. Nowadays, you can buy them at stations and platforms before you board the train.
Ekiben is locally unique to each station or region, and you had to travel to that specific area to buy its local ekiben. I remember going on a family trip to Takasaki in Gunma prefecture when I was a child and on our way back home, we all bought DARUMA Bento. (Daruma is a Japanese tumbler doll representing Bodhidharma, who founded Zen.) This ekiben comes in a Daruma shaped red box, and it has an open slit at its mouth. After you are done with the meal, you can recycle it as a piggy bank.
I don't remember much about the trip itself but the bento we bought at the end of the trip never left my mind after all these years. The box may still be lying around somewhere in my parents' house.
Let me introduce some of the classic ekiben we have:
Toge-no-kamameshi: A local Mashiko-yaki earth ware pot stuffed with rice, topped with colorful and delicious side dishes. This is an ekiben from Yokokawa station in Gunma prefecture.
Ebi-senryo-chirashi: A bento box layered with sushi rice, 4 different kind of seafood and Japanese sweet omelet from Niigata Station.
Masu-sushi Bento (Trout sushi):from Toyama prefecture, Shumai bento from Yokohama to name a few from more than 5000 kinds of ekiben sold in Japan.
Realistically speaking, it is impossible to travel through Japan and try out all the ekiben they have here, regardless of you being a tourist or someone who lives in Japan. To make things easier for all of us, there are so many department stores and supermarkets now that have an ekiben section where you can buy different ekiben from different regions. Among those, the most popular place right now to buy ekiben is Ekiben-ya Matsuri at Tokyo station (which opens at 5:30 am!). The display of ekiben samples at the store is worth checking out
For those who need to travel by air instead of trains, you can also enjoy one from a vast selection of Soraben, a bento sold at airports: "Sora" meaning sky and implying airport combined with the word "bento". Ekiben (including soraben) is a part of our culinary culture and you cannot leave this country without trying one. The flavors and ingredients may not be too familiar to some of you, but I hope you will find one that matches your preference and have a bite of our world of ekiben.
*Reference for Ekiben Ranking https://matome.miil.me/articles/OSzT7